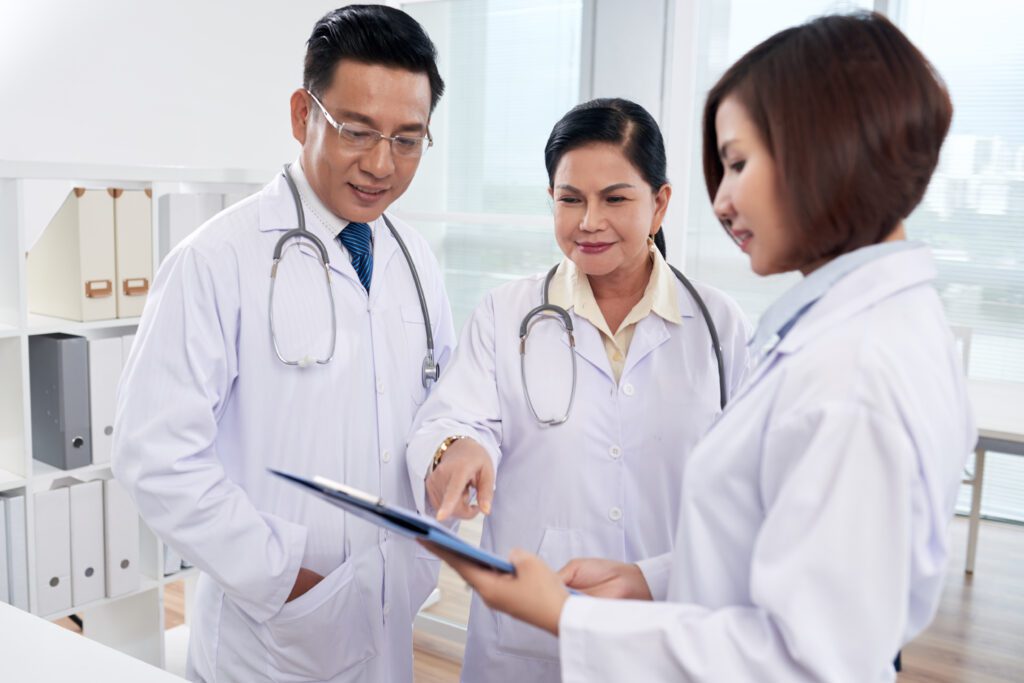 In today's fast-paced world, access to quality healthcare is more important than ever. When faced with medical concerns, individuals seek trustworthy and efficient medical services prioritizing their well-being.Â
At DOC-AID Urgent Care, Accreditation is not just a formality but a commitment to excellence in patient care and safety. DOC-AID Urgent Care holds national Accreditation as an urgent care center. Our commitment to excellence in patient care and physician standards has earned us this recognition, and we continue to uphold these high standards.
What is Accreditation, and Why Does it Matter?
Healthcare Accreditation is a voluntary process through which healthcare organizations undergo a thorough evaluation by an independent accrediting body to ensure they meet specific quality standards. These standards encompass various aspects of patient care, safety protocols, medical practices, and administrative procedures. Achieving Accreditation demonstrates a healthcare facility's dedication to maintaining high-quality services and adhering to best practices.
What does Accreditation mean for our valued patients?
Accreditation is a formal recognition process conducted by external organizations to verify that a healthcare organization meets specific quality standards. While this process is voluntary, we pursue Accreditation to demonstrate our commitment to providing our centers with the highest quality medical care available.
Why Choose DOC-AID Urgent Care?
As a Level II Urgent Care provider, we maintain consistent and reliable standards across all our facilities, including:
Being staffed by board-certified emergency room physician

Operating independently under a non-hospital organization

Offering on-site X-ray and imaging services

Providing occupational medicine services

Open seven days a week for a minimum of 10 hours each day
When seeking urgent medical care, never compromise on the quality and professionalism you deserve. Choosing an accredited urgent care center ensures you receive the best possible care from a team prioritizing your well-being. With our commitment to excellence, experienced medical staff, and convenient operating hours, we are here to serve you whenever you need us. Trust your health to DOC-AID Urgent Care and experience the peace of mind that comes with knowing you are in capable hands. Save time and call us to pre-register before your visit or walk in! We have convenient urgent care locations to serve you in Laredo, TX.