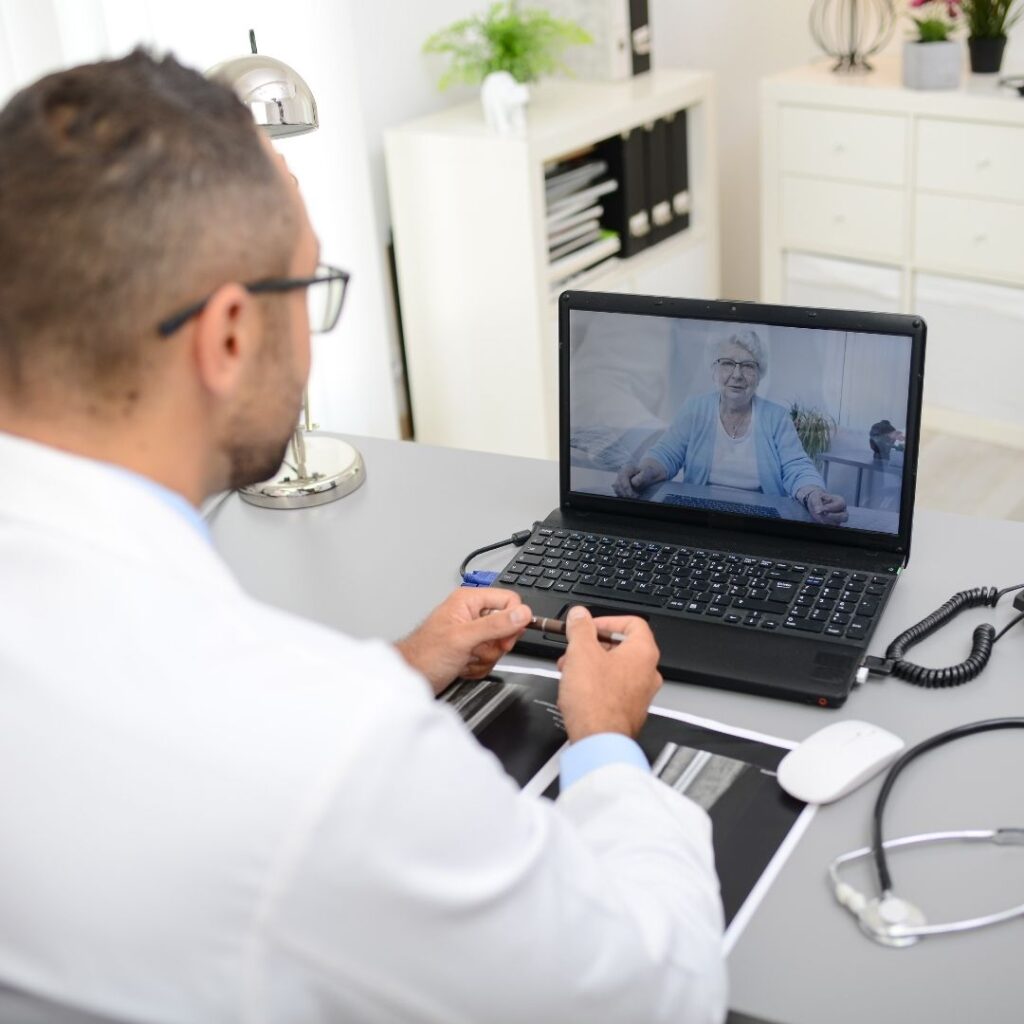 Doc-Aid Urgent Care provides telemedicine visits so you can be taken care of by our experienced healthcare providers in the comfort of your home. We have convenient locations to serve you in Laredo, TX. For more information, please call us or book an appointment online. We serve patients locally in Laredo, Hebbronville, Zapata, Carrizo Springs, Cotulla, Eagle Pass, and throughout the state of Texas via our Telehealth option.
Benefits
Employee/Student
Are you tired of struggling to get in to see your doctor when you or your loved ones gets ill? Allow Doc-Aid to wait on you!
No long waits

No lost wages

Increase access to healthcare

Immediate access to a provider

No expensive urgent care and emergency room copays
Employer
Are your health insurance and absenteeism rates on the rise? Allow Doc-Aid to provide your employees with immediate access to a doctor re-directing over utilized urgent care and emergency room visits.
No claims filed

Reduce insurance premiums

Reduce cost of absenteeism

Reduce cost of overtime pay

Flexible option plans available
Our Guarantee
Doc-Aid understands our patients have a choice when it comes to choosing their healthcare providers. We appreciate the opportunity to take care of their medical needs.
Unrushed personalized appointments within an hour of scheduling

Reduced overall costs with on-demand healthcare

Immediate submission of electronic prescriptions

Easy access for follow up questions
When can I use it?
Anytime your primary care physician, student, or occupational health clinic is unavailable,

If you're considering the ER or urgent care center for a non-emergent medical issue

Traveling in Texas and in need of medical care

During or after normal business hours, nights, weekends, and even holidays 24/7/365