Conditions We Treat and Services Offered at DOC-AID Urgent Care
Our medical professionals can help patients with many medical needs.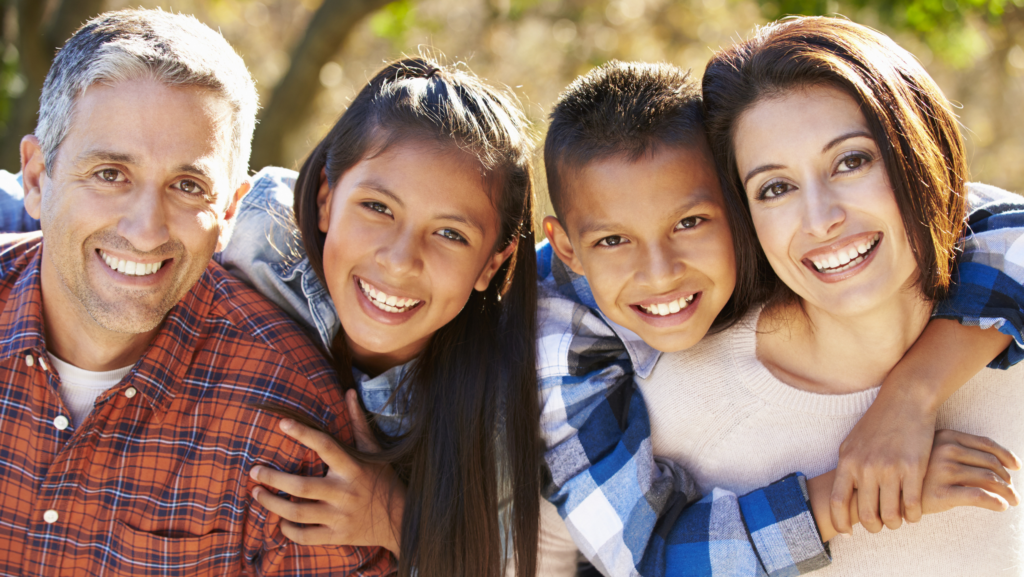 Injuries & Illness Treatment
Laboratory and Diagnostics Occupational Health
Sutures and Splints
X-Ray Services
DOT Physicals
School & Sports Physicals Pediatric Services
At DOC-AID Urgent Care, we know being sick or injured is no fun. That's why we strive to make your trip to the doctor's office as easy and as stress-free as possible. We want to keep everything under one roof so you only have to worry about yourself. Our doctors and experienced medical staff are equipped to handle non-life-threatening ailments and illnesses. We treat all ages from 3 months of age and older.
Adults & Children: DOC-AID doctors have years of family-friendly experience in diagnosing and providing treatment for adults and children 3 months and older.
Acute Illness: Sudden onset of sore throat, headache, or upset stomach can indicate the flu or strep throat. DOC-AID is supplied with up-to-date, on-site lab testing and an expert medical team to provide acute illness treatment.
Allergies: If you are experiencing a rash, hives, itching, minor asthma, sneezing, throat irritation, watery eyes, or wheezing from an allergic reaction, don't wait to see your primary doctor. DOC-AID has all the necessary treatments you need. If you are experiencing severe allergic reactions like anaphylaxis shock or dizziness, call 911.
Asthma (mild): Nebulizer and other breathing treatments are available on-site.
Bronchitis / the Flu: Acute and chronic bronchitis usually occurs after the flu. Symptoms include rough cough, chest congestion, tight chest, or wheezing, and may require medication.
Bug Bites & Stings:  Bites and stings can be extremely painful, tender, itchy, and can become infected. These bites can cause significant pain and irritation. At DOC-AID Urgent Care, we can treat all common symptoms.
Colds and Flu:  Colds and flu are common respiratory illnesses caused by viruses. At DOC-AID Urgent Care, we provide relief from your cold or flu symptoms, such as fever, cough, sore throat, and runny nose.
Digital X-Ray: Patients concerned about possibly fractured or sprained bone can receive X-ray services internally at DOC-AID.
Impetigo: One of the most common bacterial skin infections in children, this rash is highly contagious and resembles small blisters. Impetigo is not serious and easy to treat with topical or oral antibiotics.
Lab Work / Testing:  Our in-house laboratory offers quick and efficient lab testing for Blood Sugar Tests, Fecal Occult Blood, Flu Tests A & B, Mono, Pregnancy, RSV, Strep tests, Urine Drug Screening, and Urinalysis. We can send blood work out for other tests such as A1C, Chemistries, Heliobacter Pylori, and Lipid Panel.
Lacerations: Our medical professionals offer treatment for non-life-threatening injuries such as lacerations or cuts. Some lacerations will require stitches to heal accurately.
Minor Burns, Cuts, Blisters & Wounds: DOC-AID doctors compassionate care for patients suffering from minor cuts, 2nd-degree burns, blisters, and wounds without making an appointment.
Minor Surgical Care: DOC-AID Urgent Care offers treatments for non-life-threatening foreign body removal, lacerations (cuts), and puncture wounds. We treat these minor injuries compassionately and efficiently at our urgent care.
Occupational Medicine: Employers and employees alike are welcome at DOC-AID. Our staff can provide treatment for work-related injuries and pre-employment/ drug testing services for new or existing employees for any employer.
Prescriptions: We provide prescriptions for patients seen in-office or via Telehealth and who are diagnosed with an illness that requires a prescribed medication. We do not provide prescriptions for controlled substances.
Pre-Operative Exams: Our medical staff offers pre-operative exams, which may include blood work or EKG, depending on what is needed by the physician.
Sports Injuries: Typical sports-related injuries such as sprains, strains, and lacerations can be diagnosed and treated at DOC-AID Urgent Care. Our clinic supplies various medical equipment, including bandages and splints, to ensure your swift recovery.
Sports & Camp Physicals: DOC-AID Urgent Care is a convenient alternative to primary doctors for physicals often required for your children to attend camp or to play sports in school.
Strep Throat: Symptoms include high fever, swollen lymph nodes, and scratchy or irritated throat. It is important to get a step test to diagnose and treat the illness.
Stye: A stye is an infection in the eye. It forms almost like a pimple or red bump and can cause pain, swelling, and irritation.
Travel Medicine: Our urgent care and walk-in clinic can provide consultations and write prescriptions for travel vaccines such as Typhoid and Hep B. No appointment is required.
Urinary Tract Infection:  Symptoms include painful urination, passing frequent, small amounts of urine, and urine appearing cloudy or pink due to a sign of blood. We diagnose and treat UTIs.
Non-English Speakers: Hablamos Español at DOC-AID Urgent Care.
Other treated conditions include:
Joint Pain
Mononucleosis (Mono)
Pink Eye
Poison Ivy/ Oak
Ringworm
Scabies
Shingles
Sinus / Upper Respiratory Infection
Splinter Removal
Staple & Suture Removal
Swimmers Ear / Itch
Wart Evaluation
Urgent Care
Adults and children over three months of age
Acute Illness
Lacerations or Cuts
Minor Surgical Care
Occupational Medicine
Sports Injuries
Sports & Camp Physicals
Pre-Operative Exams
Prescriptions & Medications
Hablamos Español